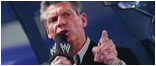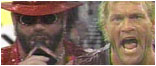 Vince Mcmahon, Randy Savage (w/ SID)
Gary Shaw
manu_are_scum@hotmail.com
Aim: KingKewell85

Jobs: XWF CEO and President, G.M. of RAW and Webmaster.

E-Fed History: Gary is 17 years old, he doesn't turn 18 until June 22nd (send him a present ;P) But already he has run two successful and long lasting e-feds. WHF, his first fed lasted a very 'fruitful' 8 monthes before finally biting the dust in late 2001. Only 3 monthes later and the XWF was born, and the rest is history. Out of his own Federations, Gary was successful mostly in the ERW as Kane, where he won five seperate title belts and was runner-up in the King Of The Ring competition. Also in the PCW as The Rock Gary became the first ever PCW World Champion, and added the King Of The Ring to his name too. Gary has been in E-Feds for just over 3 years, and isn't going anywhere soon.

E-Fed Achievements:
FWWF: Intercontinental Champion
ERW: King Of The Ring Runner-Up 2001, United States Champion, European Champion, Television Champion, Steel Cage Champion, Hardcore Champion (x10)
PCW: King Of The Ring 2002, World Heavyweight Champion
WWF Breakdown: World Heavyweight Champion, Undisputed WWF/WCW Champion
PWF-TNA: World Heavyweight Champion
1 year (and counting) of destruction running the XWF.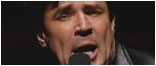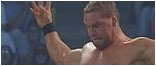 Eric Bischoff, Chief Sean Morley
Andrew Anthony
to_hell_with_you@hotmail.com
Aim: zXtreme Psychoz

Jobs: XWF Vice President, G.M. of Smackdown and PPV Webmaster.

E-Fed History: Andrew is 16 and half years old, and already a 5 year veteran to the world of E-Feds. Andrew has been around the net to a lot of well known E-Feds, from WWF Attitude, CWO, to the XWF. He knows all there is to know bbout E Feds and is one of the longest running men in the E-Fed world today. Some call him the Hulk Hogan of E-Feds, because he's so old to the game, and is still trying to run with the new blood. No matter how much beating he takes inside the E-Fed world and out of it in his own life. Andrew continues to support the fed world, and will bE here till it dies. Maybe not role-playing, but in some shape or form.

E-Fed Achievements:
WWF Attitude: WWF World Heavyweight Champion, WCW World Heavyweight Champion, WWF Tag Team Champion, WCW Tag Team Champion, ECW Tag Team Champion, WCW US Champion, WWF Intercontinental Champion (x2), Triple Crown Tag Team Champion, United-World Champion
CWO: Hardcore Champion (x7)
WWF/WCW: WWF World Champion, WCW World Champion
XWF: Intercontinental Champion, King Of The Ring 2nd Runner Up.